Vinny's is currently running a limited menu.
Frisco Prime (20 Main St.) is serving all of Vinny's favorites plus more. Please call 970-668-5900 to make reservations for Frisco Prime.
**BELOW MENU IS NOT CURRENT** 
Keeping things fresh – Menu subject to change
Daily Specials available, please inquire at 970-668-0340
Starter
Organic Eggplant Tower with Portobello, Roasted Peppers, Mozzarella, and Marinara 12
All-Natural Buffalo Jalapeño Cheddar Sausage, Potato Salad & Mustard Sauce 10
Mixed Mushroom Strudel with Greens & Champagne Butter Sauce 13
Grilled Aspen Ridge Beef Tenderloin with Soft Polenta and Greens 14
Blue Lump Crab Cake, Greens & Coleslaw 15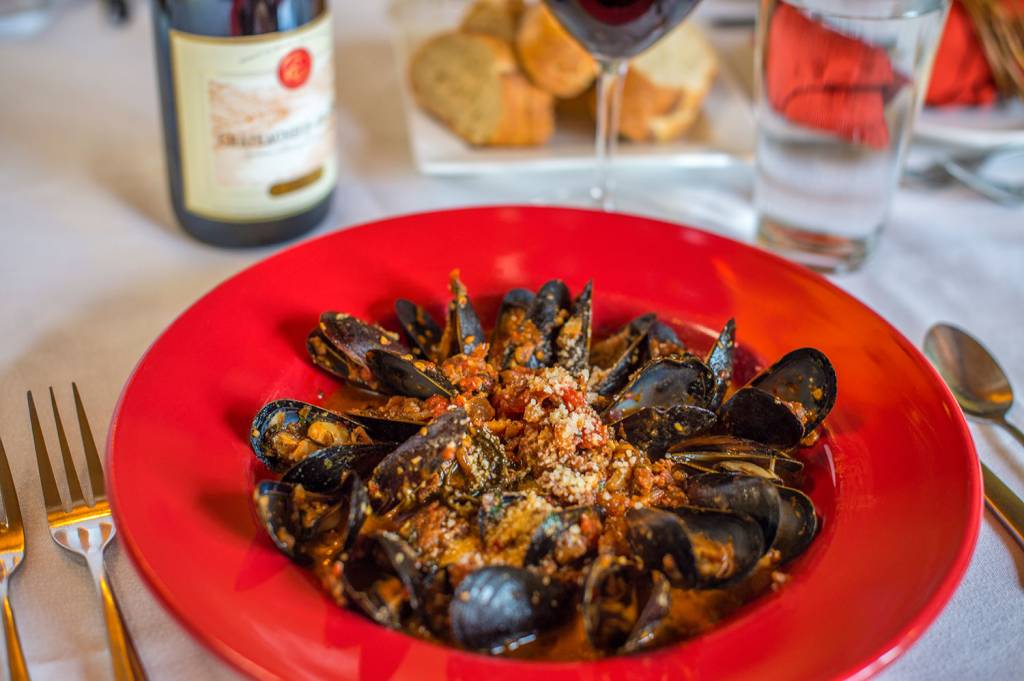 Soup
Fresh, Home Made Soup Du Jour  5/7
Salad
Add, Tofu 6, Falafel 6, Grilled Chicken 7, Beef 9, or Fish Dú Jour (Mrkt. Price)

Roasted Pear, Fig, Fennel, Candied Pecans, Chèvre, on Fresh Organic Greens & House Dressing 7/ 12
Organic Baby Spinach, Gorgonzola, Hand-Cut Bacon & Pickled Red Onions & House Dressing 7 / 12
Organic House Salad with Mixed Greens, Cucumber, Tomato, Fennel, Carrot & House Dressing 7 / 12
Vinny's Traditional Caesar with Organic Romaine, Pecorino Romano and Garlic Croutons 7/ 12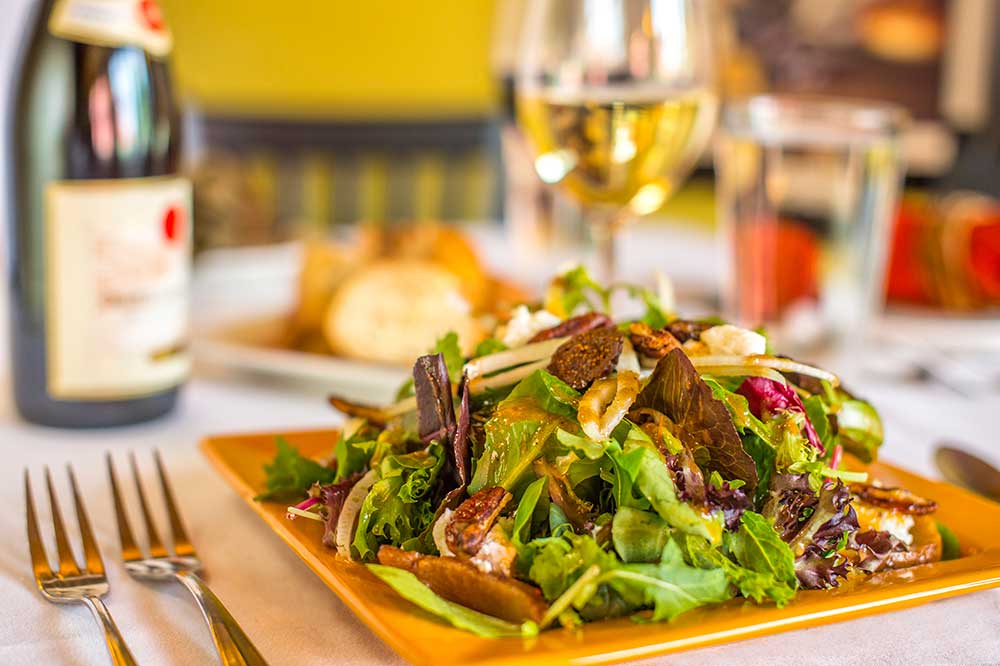 Entrée
Entrées served with Vegetable dú Jour
All Meat and Poultry is All-Natural, Hormone Free
Seared Organic Tofu and Grilled Portobello with Basil Puree and House Salad 21
Roasted Prosciutto Wrapped, Basil Rubbed Berkshire Pork Tenderloin, Choice of Starch 29
Breaded Boulder Natural Chicken Cutlet Parmesan, Marinara & Cheese, Choice of Starch 23
Slow Braised Superior Farms Lamb Shank with Red Wine Demi-Glace, Choice of Starch 33
Maple Leaf Farms Duck Leg Confit & Pan Seared Duck Breast with Bacon White Bean Cassoulet 31
Boulder Natural Coq au Vin with Rich Red Wine Sauce, Roasted Potatoes, Mushrooms, and Lardons 27
Aspen Ridge Braised Boneless Beef Short Rib with Demi-Glace, Creamed Corn Sauce and Truffle Polenta 33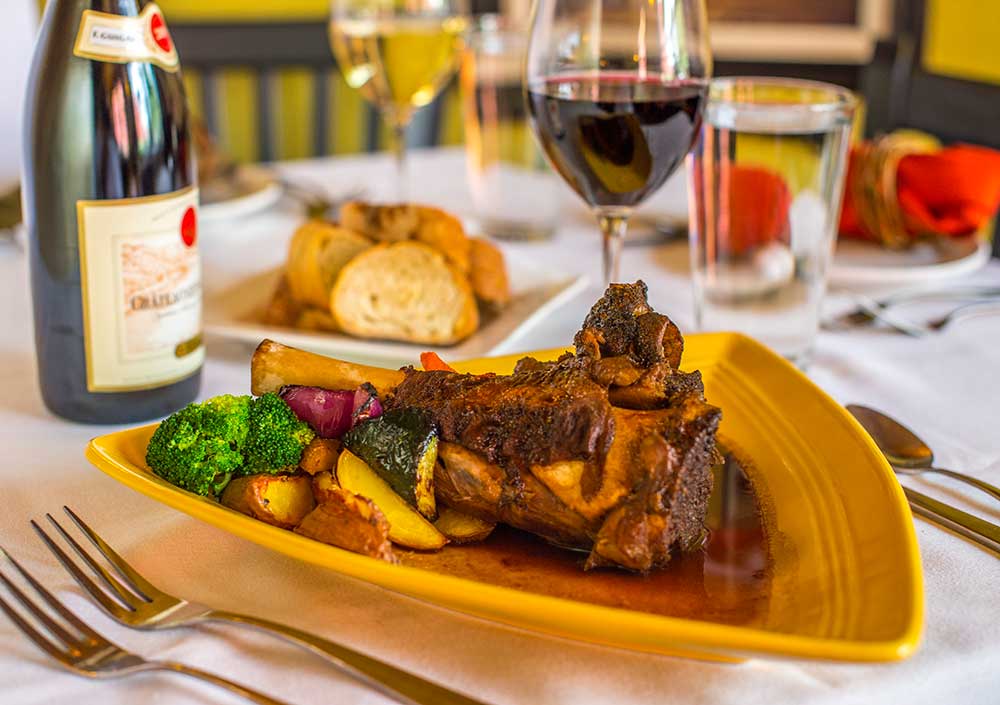 Pasta
Pastas are served with Romano & Asiago Cheeses
Some may also be prepared Vegetarian or Vegan, and/or Gluten-Free
Vegetable Lasagna ~ Portobello, Butternut, Spinach, Ricotta & Marinara with Fresh made Pasta 25
Bolognese Ragu ~ Aspen Ridge Angus Beef, Boulder Natural Chicken, Pancetta, over Fresh Hand-cut Pasta 26
Rigatoni and House-Made Sweet Fennel Italian Berkshire Pork Sausage with Rosé Sauce 23
Pasta Langostino ~ Langostinos, White Wine, Garlic, Basil & Cream Over Fresh Hand-Cut Pasta  26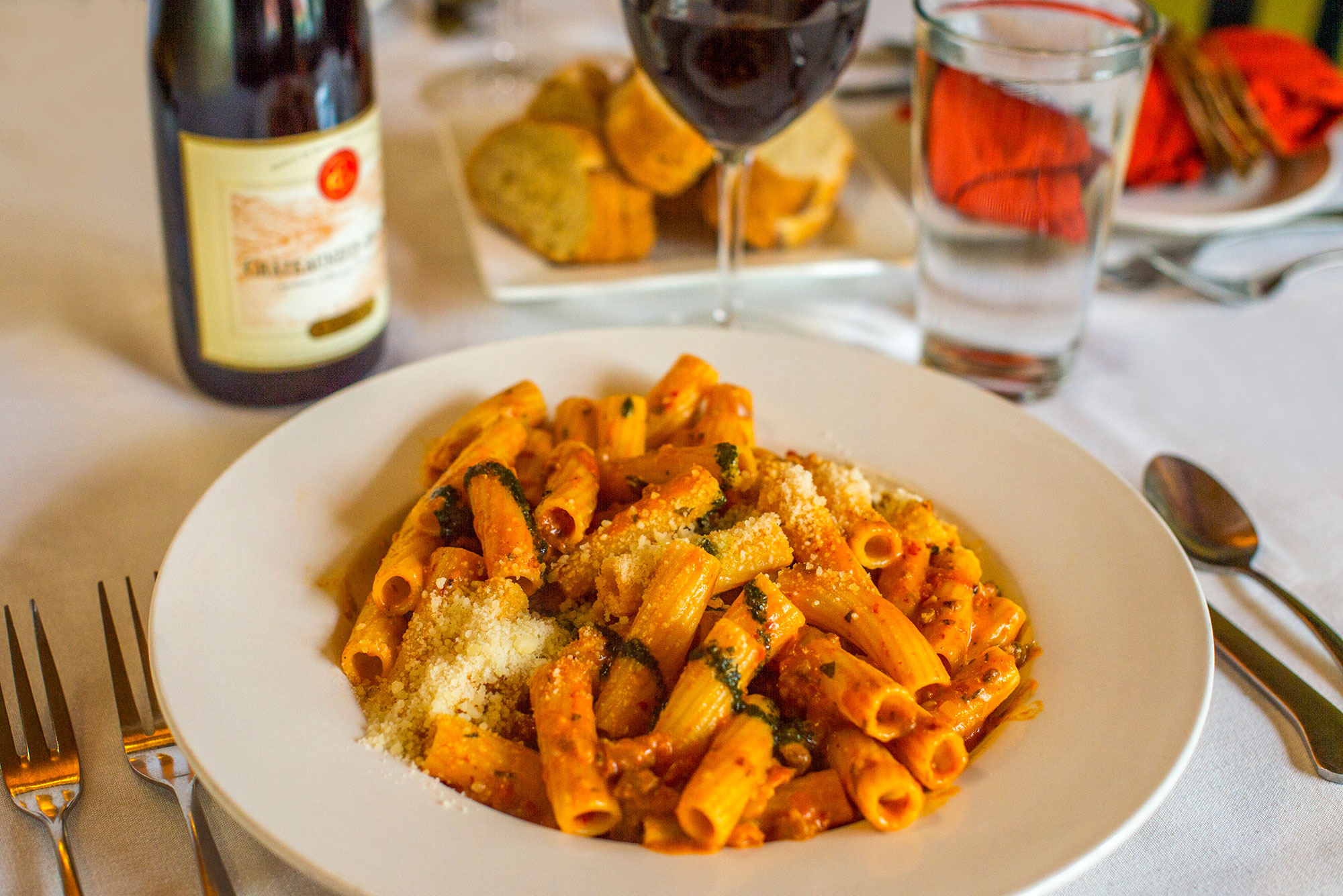 Desserts
all desserts – 8
Bread Pudding White Chocolate Sun Dried Cherry (allow extra time)
Tiramisu Espresso, Marsala, Mascarpone & Lady Fingers
Torte Dark Chocolate Decadence (Gluten Free)
House-Made Ice Cream Flavors Change Daily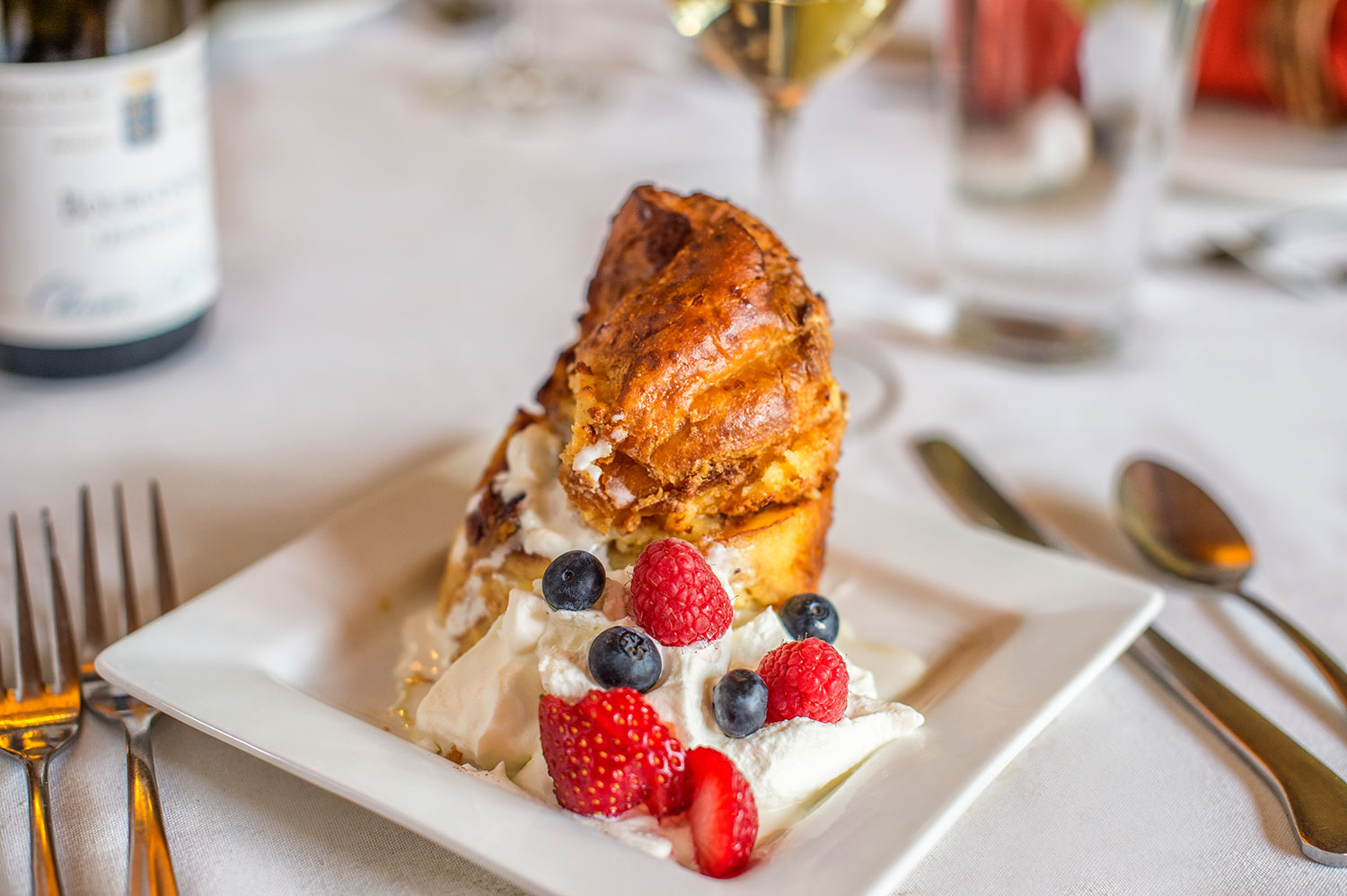 Chef Vincent uses the freshest seasonal organic ingredients available.
Please inform your server of any allergies or dietary needs.